KNOX COUNTY SHERIFF'S DEPARTMENT OFFICIAL PRESS RELEASE
On June 20, 2016 at 8:40 am Knox County Deputy Andrew Lawson received a complaint of an intoxicated male and female leaving Brothers Market and going into the Dollar General Store on KY 11 at Girdler.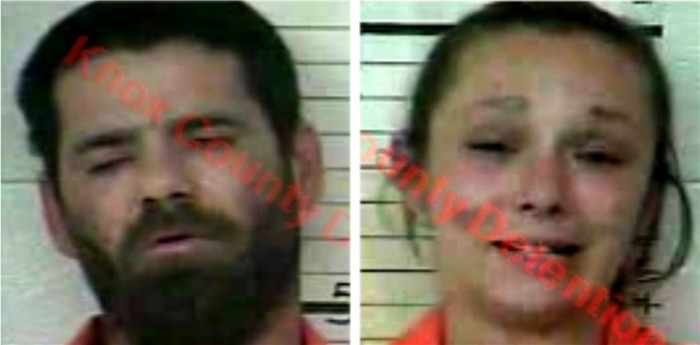 When Deputy Lawson entered the Dollar General Store he observed a male subjectwith a small round plastic container protruding out of the waist band of his pants. The "pill bottle" contained three different types of Prescription Controlled Substances and one type of Prescription Non-Controlled Substance (Legend Drug)
Deputy Lawson arrested James Smith age 35 of Artemus, KY charging him with Possession of Controlled Substance 2nd Degree-2 counts, Possession of Controlled Substance 3rd Degree and Possession of Legend Drug.Deputy Lawson also located and arrested the female inside the store.
Deputy Lawson charged Whitney Mills age 26 of Fourmile, KY with Public Intoxication.
James Smith and Whitney Mills were lodged in the Knox County Detention Center.
Photos courtesy of the Knox County Detention Center.