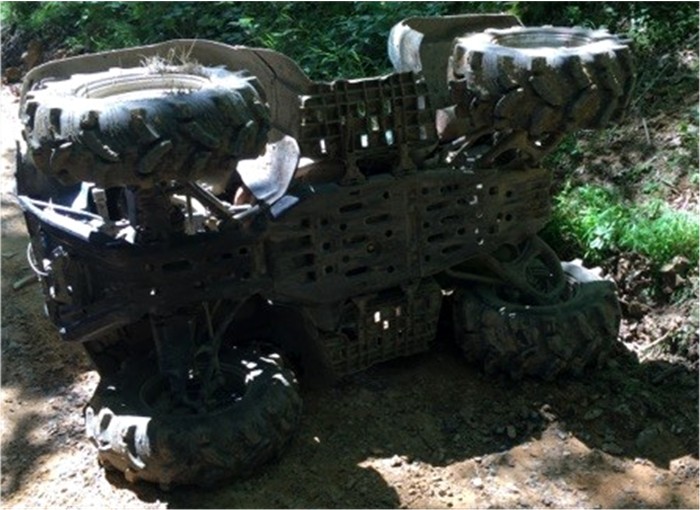 Laurel County, KY -Sheriff John Root is reporting that: Deputy Kyle Gray along with Sgt. Robbie Grimes are conducting a death investigation following a four wheeler crash which occurred on Rubin Ridge off Taylor School Road, approximately 8 miles east of London which occurred overnight on Friday night June 24, 2016.
Investigators report that apparently a male subject left a relatives residence off Walter Eversole Road at approximately 9 PM on Friday night to ride his four wheeler, and phoned relatives after 11 PM advising that he was heading home, however never made it home.
On Saturday afternoon relatives attempted to locate him and found the victim deceased near his overturned four wheeler. Deputies were notified at approximately 3:35 PM and responded to the scene.
The victim was identified as: Kermit Lloyd Sizemore age 36 of Moultrie, Georgia and was pronounced deceased at the scene by Laurel County Coroner Doug Bowling.
Deputies conducted an investigation and determined that apparently the victim attempted to drive his Yamaha Grizzly 700 ATV up an embankment when the vehicle overturned, ejecting him. The victim was found next to the ATV.
Assisting at the scene was: Ambulance Inc. of Laurel County, London Laurel Rescue Squad, McWhorter Volunteer Fire department, and Justin Noe with the Laurel County Public Safety Department.
Photo of crash site provided by Deputy Kyle Gray.