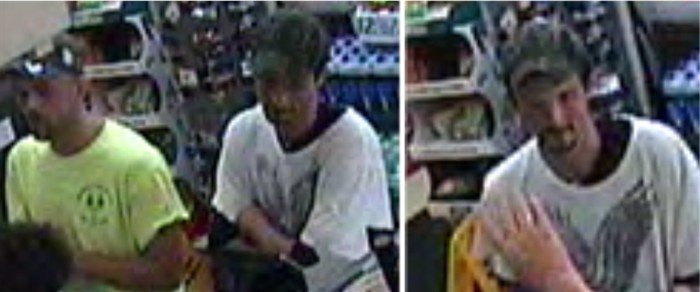 RICHMOND, Ky. (July 8, 2016)— The Kentucky State Police, Richmond Post is asking for the public's help finding two people that fraudulently used a credit card following multiple thefts from vehicles in northern Madison County.
KSP was called Thursday morning after several residents in two northern Madison County neighborhoods discovered that their vehicles had been broken into overnight. Included in the thefts was a credit card that was used at three gas stations just south of Richmond around 7:00 am Thursday morning.
Video surveillance captured two men purchasing a variety of items at one of the gas stations, and KSP is now trying to identify them.
Anyone with information about the possible identity of either person seen in the photos are asked to contact the KSP Richmond Post at 859-623-2404.
The ongoing investigation is being conducted by KSP Trooper Ken Bradley.