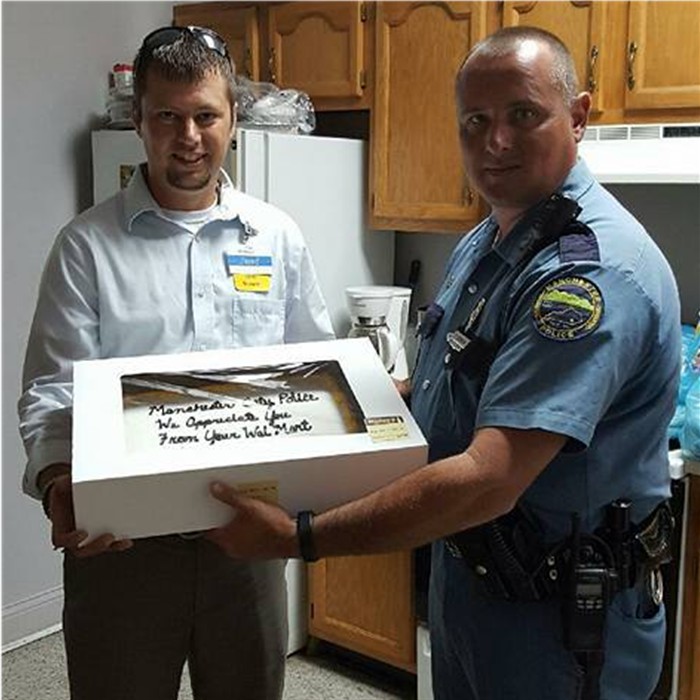 Manchester, KY - On July 12, 2016 the Manchester Police Department received a surprise from the local Walmart store.
Walmart of Manchester delivered a cake to the Manchester Police Department appreciating what they do for the community.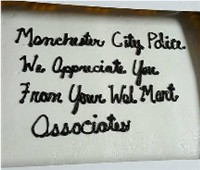 Manchester Assistant Chief Patrick Robinson stated that: "We serve a great community here in Manchester and Clay County and its good to know in this day and time that we have a great working relationship with businesses and the people who live here."
Pictured with the Walmart Associate & cake is MPD Assistant Chief Patrick Robinson