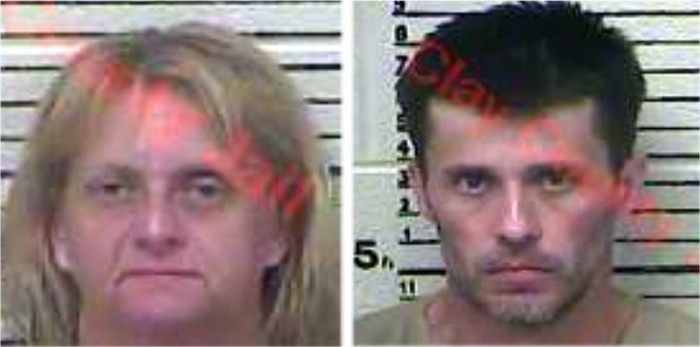 Clay County, KY - On July 6, 2016 the Manchester Police Department executed a search warrant at the residence of Norma Smith on Cope Road in Manchester.
The search warrant was issued due to a ongoing investigation where methamphetamine and other controlled substances were being sold out of the residence.
Upon searching the residence Manchester Police Officers seized a quantity of methamphetamine, marijuana, and pills.
Assistant Chief Patrick Robinson stated that: "Drugs are hurting our community. Even though this drug dealer was located outside of the city limits we believe what effects Manchester effects Clay County and vice versa."
Assistant Chief Robinson says that there are more arrests coming.
Norma Smith was lodged in the Clay County Detention Center and charged with trafficking in a controlled substance 4 counts.
Also at the residence Larry Moore from Manchester was charged with receiving stolen property when the Honda ATV he was riding was discovered to be stolen.
Photos courtesy of the Clay County Detention Center.