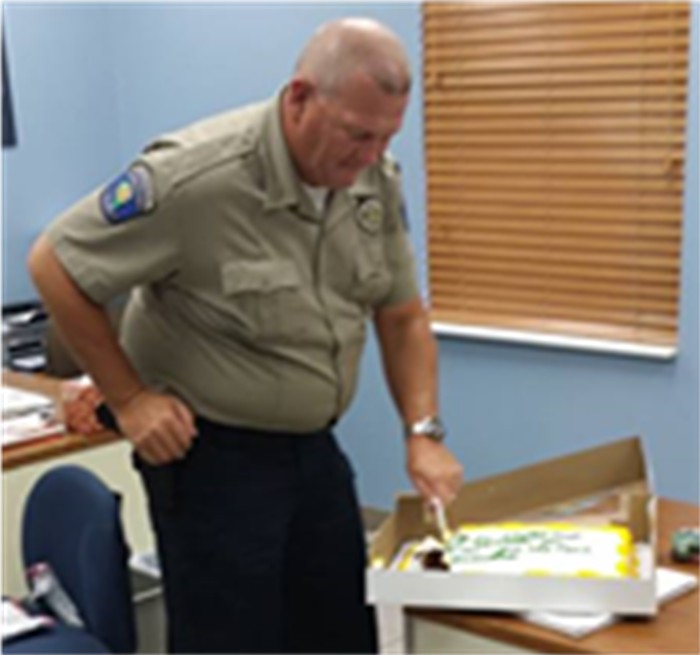 Manchester, KY - Earlier this week the Clay County Sheriff's Department received a surprise from the local Walmart store.
The following along with the the photo of Sheriff Johnson & the cake is from a July 12th Facebook post by the Clay County Sheriff's Office.
Sheriff Kevin Johnson along with the Clay Co. Sheriff's Office would like to take this oppurtunity to thank Wal-mart Manager Jared Elkins of Manchester Walmart for the cake they brought us today. We would also like to thank them for all they do for us and our community. So thank you and all the Manchester Wal-Mart employees.
Thank You,
Sheriff Kevin Johnson