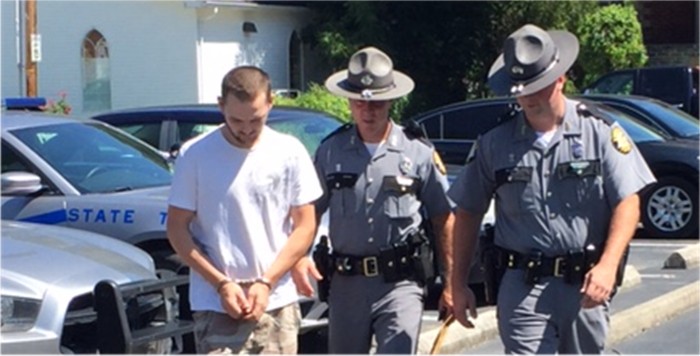 PINEVILLE, Ky. - (July 21, 2016) - Detectives from the Kentucky State Police, Bell County Sheriff's Department, Middlesboro Police Department, Pineville City Police and Appalachia Narcotics Investigations combined efforts to execute several drug trafficking warrants throughout Bell County.
These arrests come after months of investigations by each agency into the illegal trafficking of narcotics. Throughout the investigations detectives were able to purchase methamphetamine, prescription medication and marijuana off of several individuals. More arrests are expected.
Below is a list of individuals who were arrested today and charged with Trafficking in a Controlled Substance:
• Lacinda Frye, 53 (Kettle Island)
• Tommy Belcher, 42 (Stoney Fork)
• Crystal Loop, 34 (Middlesboro)
• Ryan Wyrick, 23 (Middlesboro)
• Cepus Siegler,32 (Middlesboro)
• Harold Wilder, 34 (Middlesboro)
• Avery Howard, 35 (Middlesboro)
• Alisha Howard, (Middlesboro)
All these individuals were arrested and lodged in the Bell County Detention.