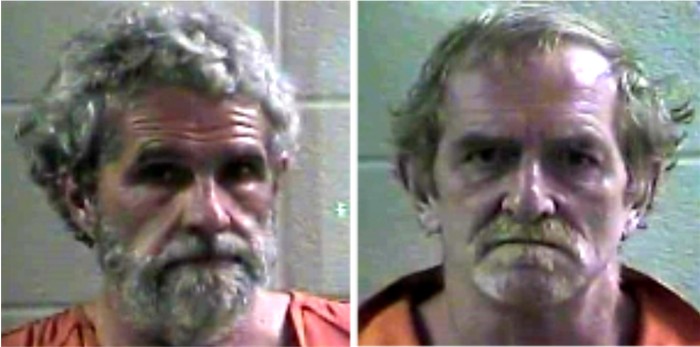 Laurel County, KY - Sheriff John Root is reporting that: Detective James Sizemore along with Sheriff John Root, Capt. Chuck Johnson, Lieut. Greg Poynter, Sgt. Robbie Grimes, Detective Jason Back, and Detective Kevin Berry executed an arrest warrant and arrested another individual there on drug charges and endangering a police officer, on Friday afternoon July 29, 2016 at approximately 3:37 PM, approximately 7 miles north of London off Ky 490.
Arrested on a warrant of arrest was: Tommy Miller age 62 of Hwy 490, East Bernstadt charged on a Laurel County warrant of arrest charging: terroristic threatening – third-degree and harassing communications. In addition, this subject was charged on a Laurel County bench warrant of arrest charging failure to appear in court on charges of operating on suspended or revoked operator's license and numerous other traffic violations.
Also arrested was: Frankie Murray age 56 of Victory St., East Bernstadt charged with possession of drug paraphernalia and wanton endangerment – second degree – police officer is victim.
Allegedly, this subject had a needle and rubber tourniquet in his pocket but when asked by detectives there if he had anything in his pocket that would poke or stick the officer, this subject said no.
These two individuals were lodged in the Laurel County Detention Center.
Photos attached are courtesy of the Laurel County Detention Center.