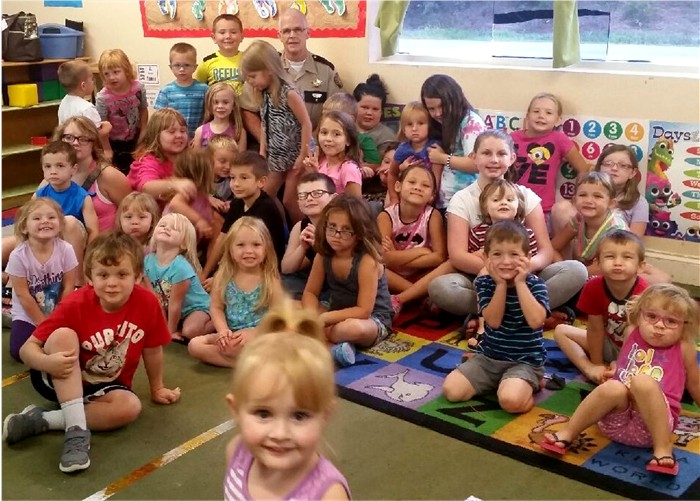 Laurel County, KY - Sheriff John Root is reporting that Deputy Gilbert Acciardo visited the Kountry Kids Daycare Center on U.S. 25, one mile north of London on Thursday morning July 28th, 2016.
Deputy Acciardo provided an informal safety talk to 37 boys and girls discussing the role of a police officer in their community, use of 911, and stressed that police officers are their friends and community helpers. Each child then toured a fully equipped sheriff's deputy cruiser. Deputy Acciardo enjoyed his interaction with all the children.
Afterwards , the children presented Deputy Acciardo with goody bags for deputies at the sheriff's office as a show of appreciation for their services to the citizens of Laurel County.
Sheriff Root appreciates the opportunity for his deputies to participate and interact with Laurel County children stating that: "Our young people are the future leaders of our county."
Pictured are children from Kountry Kids Daycare along with Deputy Gilbert Acciardo.
Also pictured is one of the goody bags the children presented to deputies.