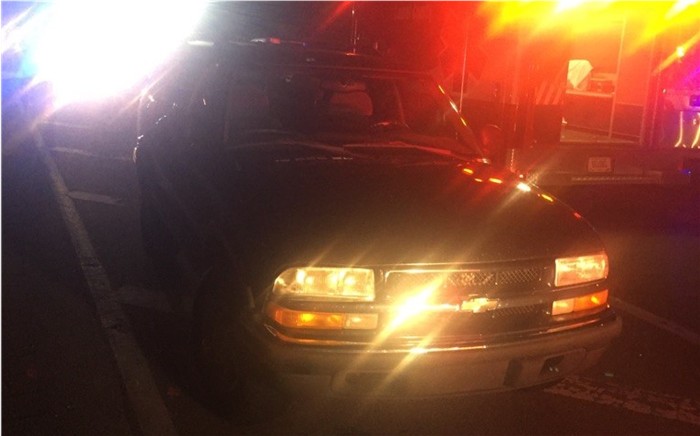 Update on 8-12-2016 -- Sheriff John Root is reporting that Clerndon Smith age 55 Of Wyatt Rd., London who was seriously injured in a vehicle vs. pedestrian crash on 8-3-2016 has died at Baptist Health Care Hospital, Corbin early Thursday morning 8-11-2016 at approx. 1 A.M..
Detective Kyle Gray is conducting a death investigation.
Original release below:
Laurel County, KY - Sheriff John Root is reporting that: Deputy Kyle Gray along with Deputy Brandon Broughton assisted by KVE Officer Chris McQueen are investigating a vehicle/pedestrian traffic crash which occurred on US 25 approximately 8 miles south of London at the intersection of American Greeting Card Road on Wednesday night August 3, 2016 at approximately 9:13 PM.
Deputy Kyle Gray reports that apparently a 1998 black colored Chevrolet Blazer had been stopped on American Greeting Card Road traveling eastbound when he attempted to make a left turn to go northbound on US 25 and at the same time a pedestrian attempted to cross US 25 from American Greeting Card road and allegedly ran in front of the path of the Chevrolet Blazer.
The pedestrian was apparently thrown onto the hood of the vehicle and received critical injuries.
The driver was identified as: Emmitt Gibson age 59 of Line Creek Rd., Lily – no injuries reported and minor damage to his vehicle.
The pedestrian is identified as: Clerndon Smith age 55 Of Wyatt Rd., London – critically injured and flown by PHI helicopter from Hunter Hills Elementary School parking lot to UK Hospital Lexington for treatment.
Assisting at the scene was Ambulance Inc. of Laurel County and Lily Volunteer Fire Department.
Photo of crash site provided by Deputy Kyle Gray.