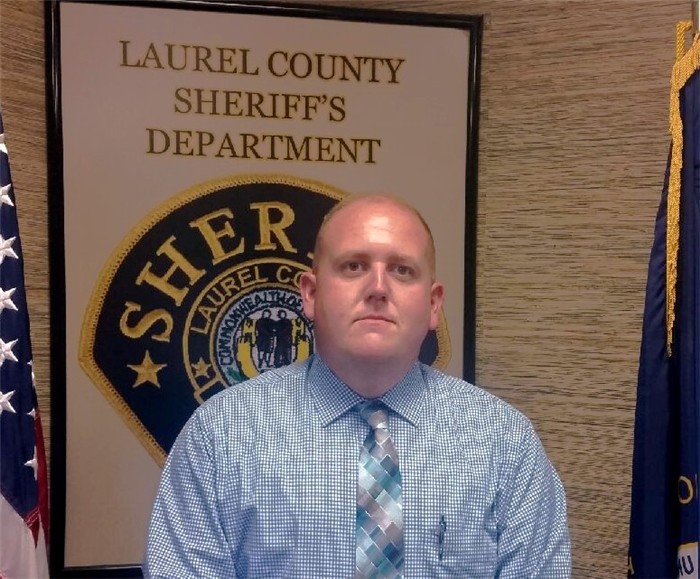 Laurel County, KY - Sheriff John root proudly announces that Deputy Kyle Gray has been appointed as detective for the Laurel County Sheriff's Office.
Detective Kyle Gray is a native of Laurel County and a graduate of South Laurel High School having 10 years of prior service with the Laurel County Sheriff's office as a court security officer, transport officer, bailiff and most recently a deputy.
He has two years prior service with Corbin Police Department as a patrolman.
Deputy Gray and his wife Ashley Marie Gray reside in Laurel County. They have one child – newborn Robert H. Jackson Gray. His family are both deceased and include his mother Nancy Watkins, and his grandfather Herman Gray.
He attends Souls Harbor church where he plays drums and is active with the youth there.
Please join us in commending Detective Kyle Gray for his dedication and achievements to the Laurel County Sheriff's Office and the citizens of Laurel County!
Introducing Detective Kyle Gray: