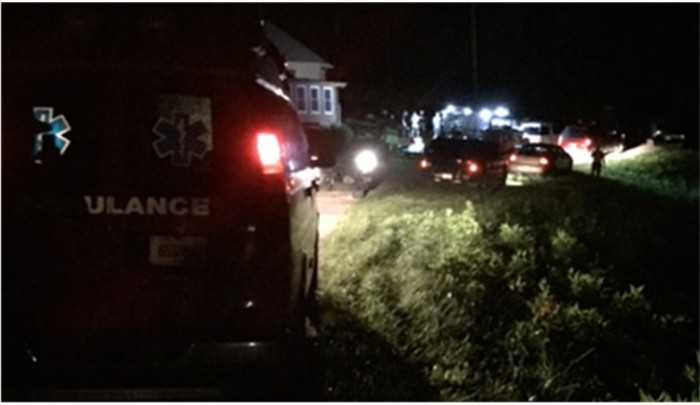 Harlan, Ky. - On August 11, 2016 at 6:54 p.m. Kentucky State Police Post 10 Harlan received a call requesting assistance involving an officer involved shooting in a wooded area near the Woodland Hills community in Harlan County.
Preliminary investigation indicates personnel from Alcohol Tobacco Firearms (ATF), Lexington Police Department, and Lexington Fire Department Arson Unit were involved in an altercation with an individual from Harlan County. As a result of the altercation, deadly force was utilized and a male individual was pronounced deceased at the scene by Jim Rich with the Harlan County Coroner's Office.
At this time, the identity of the male individual is being withheld pending notification to the family.
The body has been sent to the State Medical Examiner's Office in Frankfort for an autopsy.
KSP Post 10 Investigative Sergeant Jason Joseph is heading the ongoing investigation.
Sgt. Joseph was assisted at the scene by KSP Capt. PJ Burnett, KSP Lt. Randy Surber, KSP Sgt. Danny Caudill, KSP Detectives Jake Wilson, Josh Cox, Kevin Miller, Bryan Johnson and Aaron Frederick. Members of the Harlan County Rescue Squad and Harlan EMS also assisted at the scene.