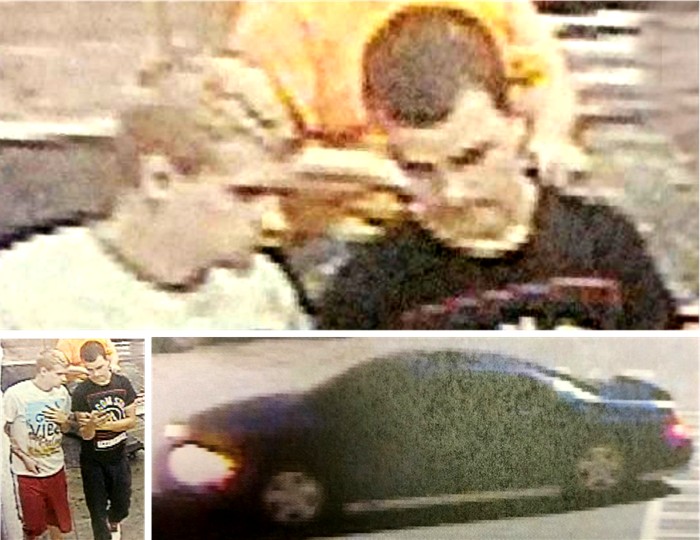 l
Laurel County, KY - Sheriff John Root is reporting that: Detective Kyle Gray is investigating the theft of an iphone valued at $824 and allegedly stolen from Walmart in southern Laurel County on July 29, 2016.
Surveillance photos were obtained in cooperation with Walmart and show 2 suspects exiting the store following the theft.
In addition, surveillance photos show a blue colored Monte Carlo leaving the parking lot following the theft.
Anyone with any information regarding the two suspects or the suspect vehicle is asked to contact the Laurel County Sheriff's office at 606-864-6600 or 606-878-7000. Information will be strictly confidential.
Investigation is continuing.