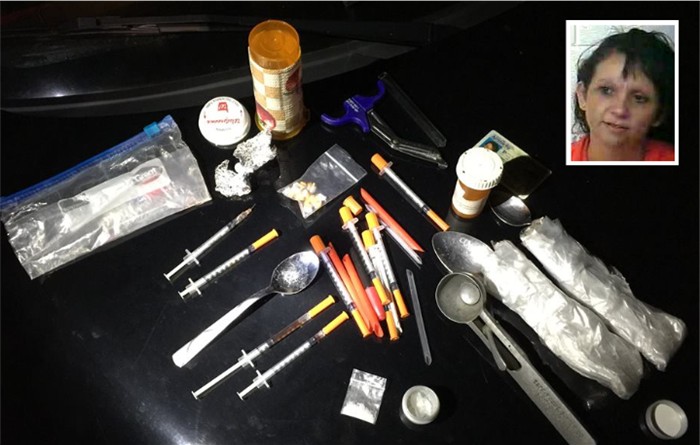 Flat Lick, KY - The Knox County, Ky Sheriff's Department is reporting that on Tuesday August 23, 2016 at approximately 2:40 am Deputy Mikey Ashurst responded to a report of a female passed out at the steering wheel of a vehicle parked in the roadway on Warrior's Path in Flat Lick.
When Deputy Ashurst arrived, he observed a black 2010 Chevy car still blocking the roadway with a female inside slumped over the steering wheel.
After waking the female and checking the inside of the vehicle, Deputy Ashurst located 9 syringes, 2 bent spoons, 5 snorting straws, 3 Adipex pills and a plastic baggie containing 2.1 grams of suspected crystal meth.
Deputy Ashurst arrested Tiffany L. Roark Cox age 35 of Barbourville, KY charging her with Possession of Controlled Substance 1st Degree/Meth, Trafficking in Controlled Substance 1st Degree/Meth, Possession of Controlled Substance 3rd Degree, Operating Motor Vehicle Under the Influence, and Possession of Drug Paraphernalia.
Tiffany Cox was lodged in the Knox County Detention Center.