DANVILLE, Ky. (September 2, 2016) –The Kentucky State Police, Richmond Post is looking for a missing Boyle County girl that did not return home last night, following the death of her stepmother Rhonda D. Oakley.
Jenna Oakley, 15 years of Danville has been entered as a missing juvenile, and may be in a white 2014 Honda Civic, with a Kentucky 'Breast Cancer Awareness' license plate displaying 2113-BT.
Jenna Oakley is described as a white female approximately 5'4" and 115 pounds, with brown hair, brown eyes and was last seen wearing black framed glasses. She is enrolled as a student at Boyle County High School, and was last seen at her school on Wednesday afternoon.
If anyone see's Jenna or the missing vehicle, they are asked to call local law enforcement or the Kentucky State Police at (859) 623-2404 or (800) 222-5555.
Original release below:
DANVILLE, Ky. (September 2, 2016) –The Kentucky State Police, Richmond Post was called by the Boyle County Sheriff's Office just before 4:30 pm yesterday afternoon, and was requested to respond to a residence on Old Hustonville Road after a deceased female was located.
The initial investigation indicates that a Rhonda D. Oakley, 52 years old of Danville was killed while inside her residence. She was pronounced deceased at the scene by the Boyle County Coroner, and the cause of death has not been released.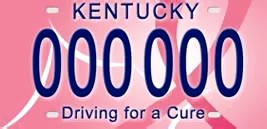 No arrests have been made and there are not any suspects that have been identified at this time, however the victim's car is missing from her residence. KSP is asking for the public's help locating a 2014 White Honda Civic passenger car, displaying a Kentucky Registration Plate 2113-BT.
Anyone with any information is asked to contact KSP Post 7 at 859-623-2404.