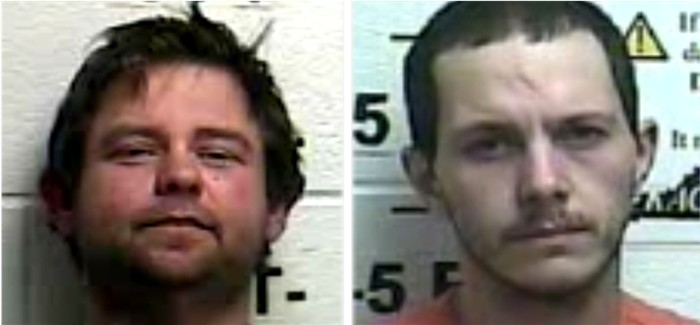 WCSD Press Release | Sep 6, 2016 | - Sheriff Colan Harrell reports that a second subject has been arrested in connection to the August 28, 2016 robbery and multiple vehicle break-ins at the High Top boat ramp.
During the investigation continued by Deputy Brian Hensley, an arrest warrant was obtained for a second suspect: Glennis R. Nantz, 44, of Woodbine
On September 3, deputies arrested Nantz at his Hwy 6 residence without incident. Dep. Hensley noticed that Nantz has in his possession a pair of Reebok tennis shoes that matched the description of those taken during the robbery.
While at Nantz's residence, Detective Derek Eubanks found upon Nantz a small bag containing a crystal substance believe to be methamphetamine and cash. Nantz asked Det. Eubanks to retrieve personal items from the residence and in plain view was a digital scale and another bag containing a crystal substance. Upon search of the residence, approximately 3.5 grams of a crystal substance believed to be methamphetamine, cash and drug paraphernalia were located and seized.
Dep. Hensley charged Nantz with first-degree robbery, theft by unlawful taking from an automobile, theft by unlawful taking of parts from an automobile, first-degree criminal mischief, attempted theft of an automobile and receiving stolen property.
Dep. Hensley also charged Nantz with impersonating a peace officer. During the investigation, a victim stated that Nantz and Isiah Chad Canada, who was arrested at the boat ramp the morning of the reported robbery, presented themselves as park rangers.
Dep. Hensley is continuing the investigation into the robbery and thefts. Det. Eubanks is continuing investigation into the drug-related activity.
Photos courtesy of the Whitley County Detention Center.