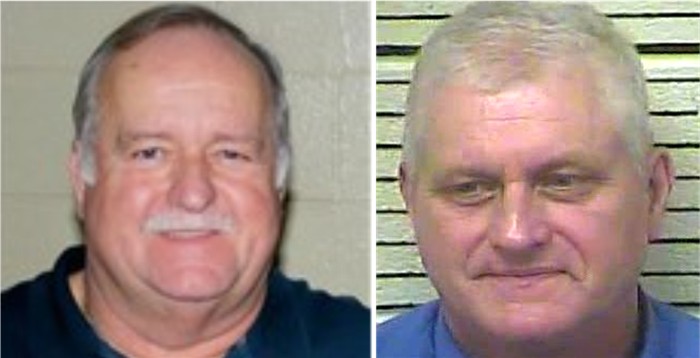 Clay County, KY - According to a report in this weeks printed edition of The Manchester Enterprise it appears that Clay County Judge Executive Joe Asher along with Road Foreman Bufford Jarvis may be in even deeper water.
The Enterprise is reporting that more indictments were returned last week by the Clay County Grand Jury against Clay County Judge Executive Joe Asher and Road Foreman Bufford Jarvis.
These charges are similar to last month's indictments. The new indictments include charges of Abuse of Public Trust and Bribery of a Public Servant.
A more complete and detailed report can be found in The Manchester Enterprise.
Pictured L to R: Joe Asher & Bufford Jarvis
Related article: Clay County Judge Executive Joe Asher arrested