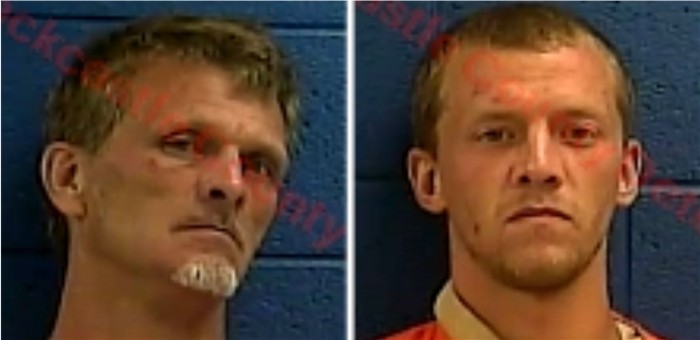 Mount Vernon, Ky. - On Friday September 9th 2016, around 3 P.M. Officer Brandon Durham with KSP-Vehicle Enforcement attempted to stop a 1996 Ford Explorer for driving careless on US 150 in Mount Vernon Kentucky.
Upon attempting to stop the violator the suspects took off at a high speed driving leading Officer Durham on a high speed chase down numerous city streets, to US461,to old Broadhead Rd, and finally coming to an end on Purr Rigsby road in a corn field at which time officer Durham's cruiser became disabled.
As assisting officer began arriving on scene, the stolen vehicle was located just a short distance down the road and witnesses began reporting the violators near Chestnut Grove road. A short time later officer located 47 year old Mitchell D. Clontz of Broadhead hiding in a residence that he had made an unlawful entry.
Clontz was arrested and charged with Reckless Driving, Receiving Stolen Property Over $10,000, Wanton Endangerment 1st Police Officer, Fleeing or Evading Police 1st , Criminal Mischief, Burglary, Resisting Arrest, Speeding and numerous other traffic offenses.
Two other people was arrested in connection with this incident was 28 year old Mitchell Clontz Jr. of Broadhead, for Fleeing or Evading Police 2nd, Possession of Drug Paraphernalia and an Outstanding Indictment Warrant, as well as 33 year Alicia Wilson of Berea on outstanding Bench Warrants.
Assisting on Scene: CVE Officers: Sgt. Travis Rogers, Chris McQueen, Tyler Teaney, Keegan Bray. Kentucky State Police, Mount Vernon Police, Livingston Police and Rockcastle Co. Sheriff's Department.
Officer Brandon Durham continues the investigation.
Photos courtesy of the Rockcastle County Detention Center - No photo available for Alicia Wilson.