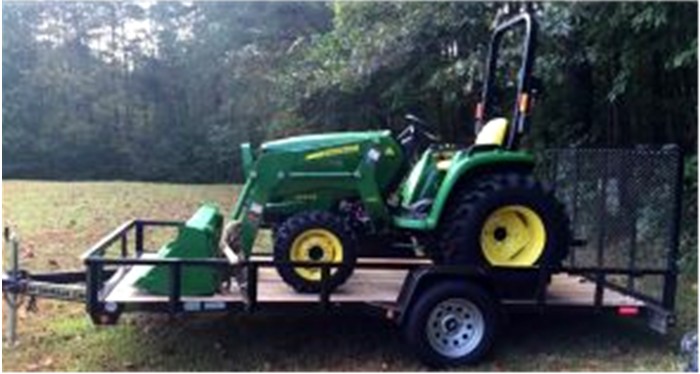 WCSD Press Release | Sep 14, 2016 | - Around 8:30 a.m. September 13, 2016, the sheriff's department received an anonymous tip that a stolen John Deere tractor could be located in a field along Smith Bend Road in the Rockholds community.
Sergeant Todd Shelley went to the described location and located a 2016 tractor on a utility trailer. The trailer and tractor were confirmed stolen out of Crossville, Tennessee. The trailer was reported stolen from an individual and the tractor was reported stolen from a business.
Sgt. Shelley is continuing the investigation. Anybody with information about the theft or how the items came to be left at the aforementioned location is asked to call Whitley County E911 at (606) 549-6017.