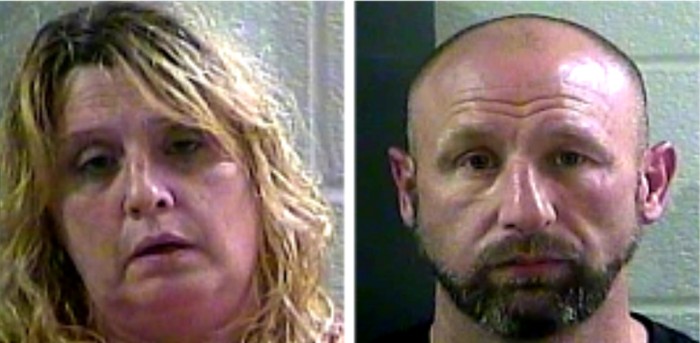 Laurel County, KY - Sheriff John Root is reporting that: Sgt. Larry Parrott along with Deputy Tommy Houston and Deputy Shawn Jackson arrested two individuals off West Cumberland Gap Pkwy., approximately 11 miles south of London early Thursday morning September 15, 2016 at approximately 3:47 AM.
The arrests occurred after deputies conducted a traffic stop for an equipment violation on a red colored Ford F150 pickup and determined that the driver was under the influence. Upon arrest the driver created a disturbance there. The passenger in the vehicle was determined to have an outstanding warrant of arrest.
Arrested was:
The driver identified as: Cynthia Watkins age 44 of Delbert Hodge Rd., London charged with operating a motor vehicle under the influence – first offense; no operator's license; disorderly conduct – second degree; failure to wear seatbelts; failure of owner to maintain required insurance – first offense; no tail lamps; and other traffic violations.
The passenger identified as: David Stewart age 42 of Copley Rd., Lily charged on a Laurel County bench warrant of arrest for failure to appear in court on a charge of assault – fourth degree – domestic violence.
These two individuals were lodged in the Laurel County Detention Center.
Photos attached are courtesy of a Laurel County Detention Center.