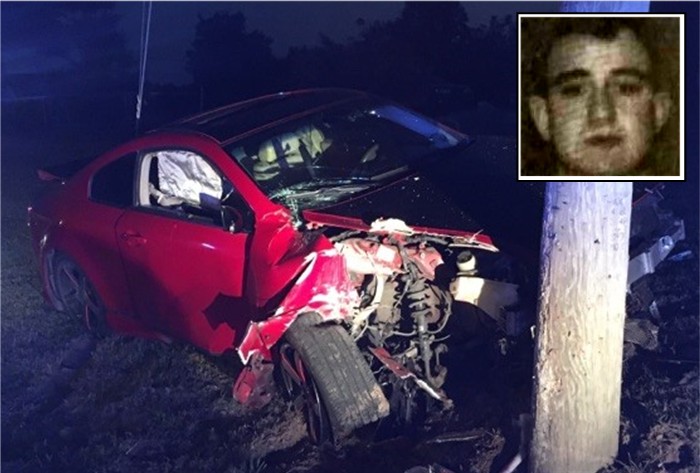 Laurel County, KY -Sheriff John Root is reporting that: Deputy Rick Cloyd arrested an Artemus, KY resident on Saturday night September 24, 2016 at approximately 8:07 PM.
Arrested was:
Eddie Martin age 21 of Rose St., Artemus, KY.
The arrest occurred off Sublimity school Road, near London after Deputy Cloyd responded to a single vehicle non-injury traffic crash which occurred there.
When Deputy Cloyd arrived at the scene he learned that a red colored Infiniti motor vehicle had driven through a T intersection running through a stop sign.
Deputy Cloyd detected the odor of alcoholic beverages emitting from this subject and learned from this subject that he had not had a drink for 20 or 25 min. This subject was determined to be under the influence.
Eddie Martin was charged with operating a motor vehicle under the influence – first offense, disregarding a traffic control device and failure to produce insurance card and was lodged in the Laurel County Detention Center.
London City Police assisted at the scene.
Photos provided by LSO.