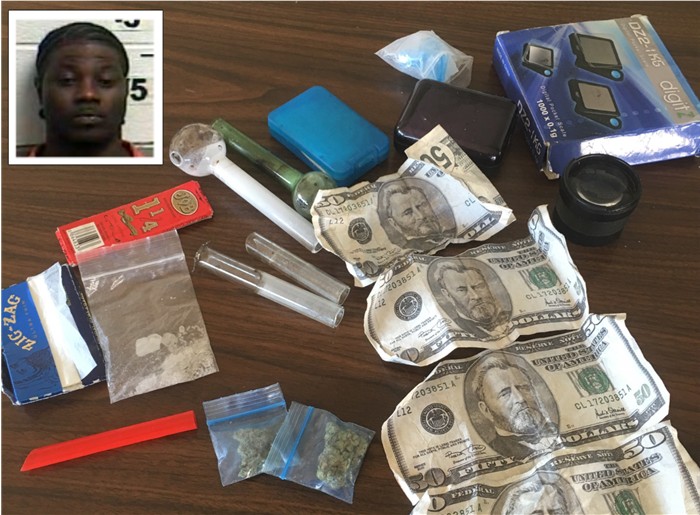 Williamsburg, Ky. - On Wednesday October 5th 2016 around 12 noon, officer Tyler Teaney with KSP Vehicle Enforcement stopped a 2010 black Volkswagen for speeding on I-75 near the 18 mile marker in Whitley County, Kentucky.
Upon speaking to the operator and through investigation officers found 35 year old Tony T. Burks of London operating on suspended license. Further investigation found Burks to be in possession of Methamphetamine, Marijuana, Drug Paraphernalia, Plastic Baggies, Scales, as well as (4) counterfeit 50 dollar bills.
Burks was arrested and charged with: Speeding, Operating on Suspended License, Possession of Controlled Substances, Possession of Marijuana, Drug Paraphernalia, Trafficking in controlled substances and Criminal Possession of Forged Instrument.
Burks was lodged in the Whitley County Detention Center.
Assisting on Scene: CVE Sgt. Derek Cundiff.
Officer Tyler Teaney continues the investigation