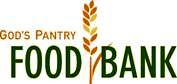 London, KY
– Tickets for the 3rd annual Taste of Southeast Kentucky presented by Walmart are on sale at give.godspantry.org/TOSEKY16 or at the door. This year's event will be held at The London Community Center (529 S. Main Street) on October 20th from 5:30pm- 8:30pm and will feature live music from The Bluegrass School of Music, food and beverages from many of the finest restaurants and beverage purveyors around Southeast Kentucky, a silent auction and lots of fun.
The event is hosted by and benefits God's Pantry Food Bank Southeast Regional Distribution Center. The Distribution Center works with local agencies to distribute food to hungry children, families and seniors in Southeastern Kentucky. This past fiscal year God's Pantry Food Bank has distributed more than 4 million pounds of food into the area, doubling what was distributed in in the first year of operation in 2014.
Restaurant, Food and Beverage Distributors participating in this year's event are:
Ale-8-one, Applebee's, Baptist Health, Bojangles, Chef T's Catering, Corbin Cellars, Dairy Queen Grill and Chill, David's Steakhouse, London Extension Office, The Oakroom, Ole Whitley Barbecue, Prairie Farms Dairy, Shiloh's Roadhouse, Shades Café, Sonic, Southern Wine and Spirits, St. Joseph London, Treasure Bites, Wildcat Mountain Cheese, LLC, Wildcat Water, Walmart Deli, and more to be announced.
The event includes a large silent auction with packages sure to appeal to everyone.
General admission tickets are $50 per person ($35 of which is tax deductible and the price includes alcoholic beverages,) tables are $500. Tickets must be purchased in advance.
For more information, contact Susie Basham at 859-288-5332 or visit give.godspantry.org/TOSEKY16. Follow the Food Bank on Twitter, Instagram and Facebook for event and informational updates.
About GPFB
The mission of God's Pantry Food Bank is to reduce hunger in Kentucky through community cooperation making the best possible use of all available resources. Along with our network of nearly 400 partner programs the Food Bank serves 50 counties of Central and Eastern Kentucky distributing $100 worth of food for every $10 donated. Last year, God's Pantry Food Bank and its partners distributed nearly 30 million pounds of groceries, including more than 10 million pounds of fresh produce to more than 190,000 individuals. God's Pantry Food Bank is a member of Feeding America. Through community partnerships and distribution of food to 50,000 agencies, Feeding America collectively works to assure that people in need have access to a balanced diet. For more information visit us at http://www.godspantryfoodbank.org or www.feedingamerica.org