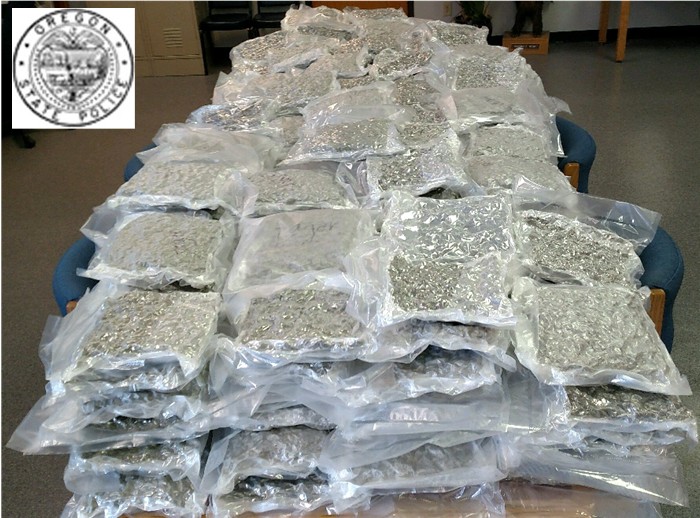 Klamath County, OR - On October 23, 2016 at about 10:00 A.M, an OSP Trooper stopped a U-Haul moving truck traveling eastbound on Highway 140E just outside Klamath Falls for a traffic violation (stop sign violation).
The driver, Kim M MASON, age 24, of Duluth, Georgia, told the trooper he was traveling from Ashland to Salt Lake City, Utah.
The trooper became suspicious of the driver's behavior and asked for a consent search of the vehicle which was granted. The trooper discovered the U-Haul was loaded with recently purchased furniture from Goodwill which appeared to be extensively blanketed and taped.
Inside the furniture troopers discovered 296.1 pounds of processed marijuana.
MASON was arrested for Export Marijuana Items From Oregon-Over 16oz (ORS 475B.185) which is a Class C Felony and for PCS Marijuana-Over 32oz which is a Class A Misdemeanor.
MASON was lodged at the Klamath County Jail on the mentioned charges.
In Oregon an individual over 21 years of age may possess up to one ounce of marijuana outside their home. It is unlawful to export marijuana from Oregon. Visit: http://whatslegaloregon.com/ for further information.
No further information to be released at this time.