Eddie Price, the Hancock County Kentucky author of "Widder's Landing," recently won the Gold Medal for "Best Historical Fiction" in the 2013 Readers Favorite Awards in Miami, Florida.
The awards were held in conjunction with the International Book Fair held in downtown Miami and which featured authors from all over the world.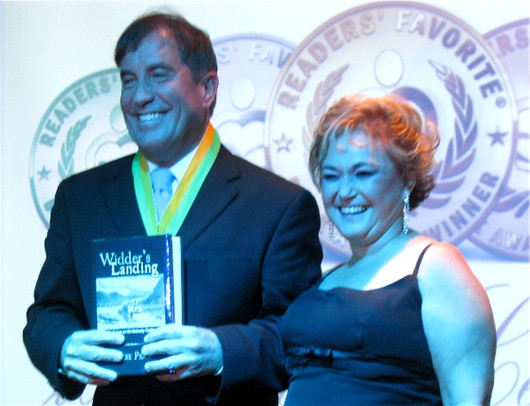 Eddie Price receiving the Gold Medal for Best Historical Fiction from Debra Gaynor, CEO and Founder of Readers Favorite.