John Wilson, 89, of Manchester, KY, passed away Monday, June 10th, at the Advent Health Manchester Hospital.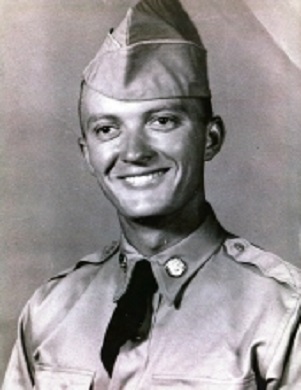 He was born May 11, 1930 to the late Frank and Manda Burns Wilson of Dry Branch. John attended the one room Flatwoods School from 1937 to 1946. Some of his teachers were: Nanny Bell Davidson, Violet Burns Spurlock, Aster Sams, Oscar Sams, Oscar Spurlock, Addie Hacker Brown, Mary Baker Martin and Hazel Hacker. All have preceded him in death. John taught there from 1957-1964 when the school house burned. John formed a great love for the Flatwoods School and was the "grounds keeper" until he was diagnosed with Alzheimer's Disease and was admitted to the Laurel Creek Nursing Facility in 2005.
John graduated from the Oneida Baptist Institute in 1952 and from Lees College in Jackson, Ky in 1956 and later from Eastern Kentucky University with a degree in Education. He began his teaching career in several of the one room schools throughout the county; Hector, White Hall, Jacks Creek and Flat Woods among them. He retired while teaching at Oneida Elementary in 1989.
John was a self-taught banjo player. He was noticed by Lester Flatt and Earl Scruggs while still a student at Oneida Baptist Institute and was asked to tour with their group. John's loyalties was with his family and Clay County thus he declined their invitation.
He served in the Army in the Korean conflict from September 1952 to June 1954 where he was in the 73rd Med Tank Division. He was awarded the National Defense Ribbon and Sig M-Ree Citation Ribbon.
He was preceded in death by his parents, Frank and Manda Burns Wilson, his wife, Elizabeth Davidson Wilson and brothers, James Wilson and William Pen Wilson. He is survived by a daughter, Connie Sue Wilson of Manchester, Ky., one son, Benjamin D. Wilson of Oneida, Ky., three grandchildren, Jonathan, Wesley and Natshia, five great grandchildren, one brother, Elzy Wilson of Lexington, Ky., three sisters, Sylvia Diane Jansen, of Cincinnati, Ohio, Mollie (Jim) Taber of Bethel, Ohio, and Elsie (John) Phillips of Fort Wright, Ky.
Services will be held at 2:00 PM on Thursday, June 6th at Britton Funeral Home in Manchester, KY, with Bobby Stevens and Michael Wilson officiating. Burial will follow at the Roland Davidson Cemetery on Oneida.
Visitation will be held 12:00 PM to 2:00 PM on Thursday, June 13th at Britton Funeral Home in Manchester, KY.
Britton Funeral Home is in charge of the arrangements.