Op-Ed by Dr. James M. Davis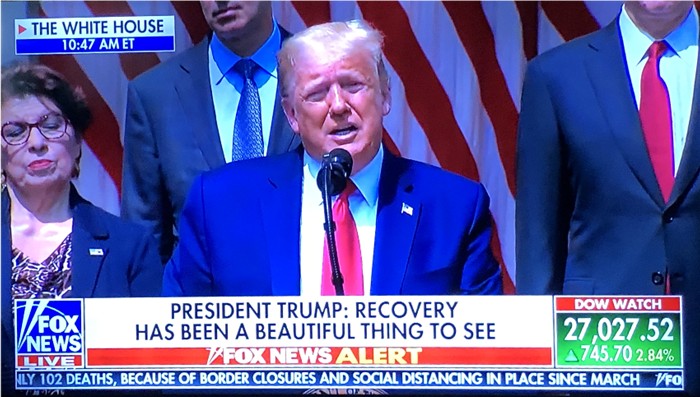 Friday, the President of the United States Donald J. Trump surrounded by top economic advisors stood outside the White House in the Rose Garden and announced that 2.5 million new jobs were created in the month of May. Friday, June 5, 2020 goes down as the highest one month job growth in history, yes, in the history of data collection per the United States Bureau of Labor Statistics (BLS).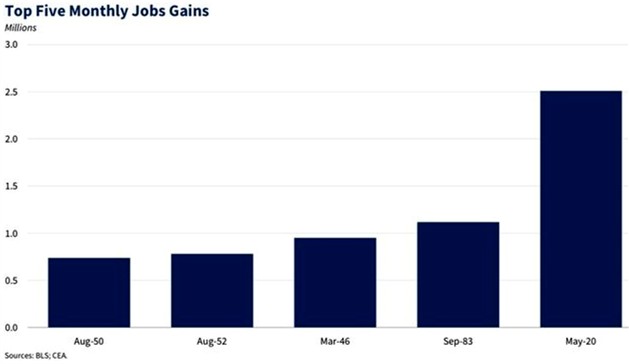 #America is in the beginning stages of a fantastic recovery mode thanks to the tremendously successful economic policies implemented by President Trump. #Jobs numbers for May are up dramatically and unemployment is moving downward! The bullish stock market closed out the day at near record highs! The DOW closed out the day more than 800 points higher and made gains to near pre-pandemic levels in March 2020.
States are opening up and people are beginning to go back to work, recreate, and live their precious lives enjoying Faith, Family, and Friends. Our country is on its way back to Peace and Prosperity through Law and Order. No pandemic, no leftists, no anarchists can stop the American economic engine that is powered by working women and men all across our beautiful land that is now beginning to roar back with strength and resilience.
Elections matter and policies are important. President Trump in his first three years in office presided over an incredible economic period of growth that resulted in the lowest unemployment in decades, increased wages and employment opportunities for all demographic groups, and provided lower taxes that benefited all Americans. Tax policies, energy development, military rebuilding, and economic growth has made America stronger than ever.
Elections have consequences and it is incredibly important to support policies that promote capitalism, fair and reciprocal trade, and American workers. President Trump supports law and order, peace through strength, and seeks to help all of the American people. Make your stand, make your vote count in November, and help to Keep America Great! #Trump2020