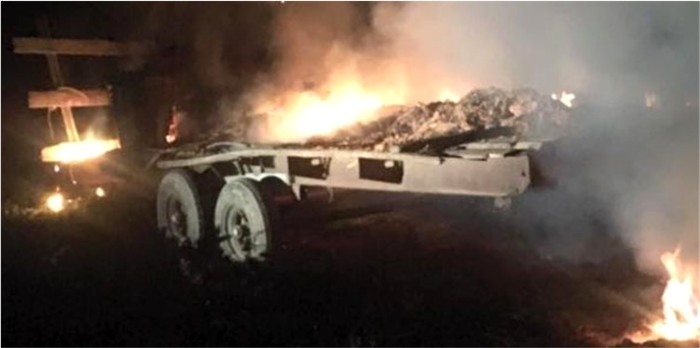 Laurel County, KY - Sheriff John Root is reporting that: Detective Kyle Gray is investigating an apparent arson case which occurred late Wednesday night November 2, 2016 on Ky 229, approximately 10 miles south of London.
The victim's tobacco which had been loaded onto a trailer inside a barn was set afire using some type of accelerant.
A passerby noticed the fire notifying the victims who were able to put the fire out and were able to unload a large amount of the tobacco product off the trailer. Approximately $4000-$5000 worth of tobacco product was destroyed.
The investigation is continuing by Detective Gray.
Assisting at the scene was Sgt. Brett Reeves and Sheriff John Root.
Photo of crime scene attached.