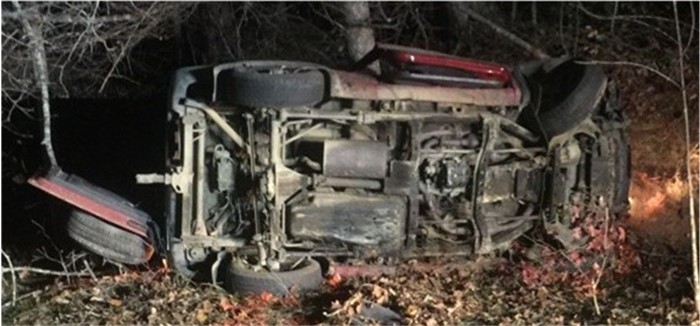 Laurel County, KY - Sheriff John Root is reporting that: Deputy Travis Napier is investigating a single vehicle serious injury traffic crash which occurred on Ky 192 approximately 17 miles west of London on Tuesday night November 15, 2016 at approximately 8:43 PM.
The investigating deputy reports that apparently a westbound red colored Isuzu traveled out of control and overturned on its side off the road against nearby trees.
The occupants were identified as:
Timothy Anders age 57 of London Dock Rd., London and Christella Hoskins age 30 of Frisby Branch Rd., Green Road., Kentucky – both were entrapped in the vehicle and had to be extricated and were airlifted from the scene by Air Methods and Air Evac helicopters to UK Hospital Lexington for treatment of serious injuries.
The driver of the vehicle has not been determined as the investigation is continuing.
Assisting at the scene was Ambulance Inc. of Laurel County, London-Laurel Rescue Squad and Bald Rock Volunteer Fire Department.
Photo of crash site provided by Deputy Travis Napier.