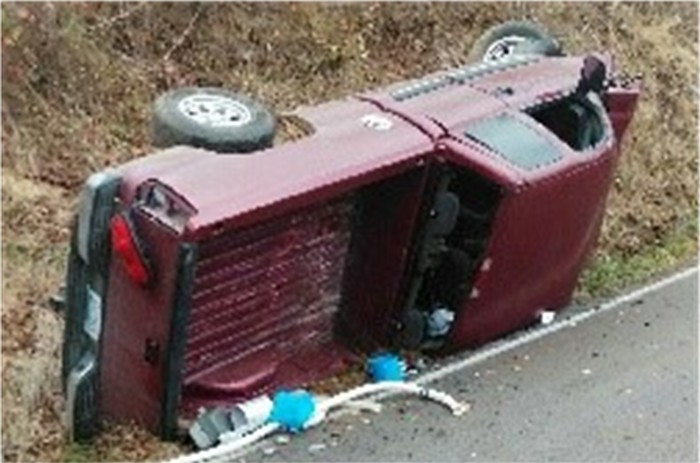 Laurel County, KY - Sheriff John Root is reporting that: Deputy Brandon Broughton is investigating a single vehicle injury traffic crash which occurred on Ky 80 approximately 10 miles east of London on Friday morning November 25, 2016 at approximately 10:30 AM.
The investigating deputy reports that apparently a red colored Chevrolet Silverado was traveling westbound on Ky 80 when the driver rounded a curve and lost control of his vehicle causing him to travel off the roadway, going up an embankment and causing his vehicle to overturn on its side.
The driver of the vehicle was identified as a 17-year-old male from Manchester – transported by Ambulance Inc. of Laurel County to St. Joseph Hospital London for treatment of possible injuries.
Assisting at the scene of the crash was Ambulance Inc. of Laurel County, Bush Volunteer Fire Department, and Laurel County Department of Public Safety.
Photo of crash site provided by Deputy Brandon Broughton.