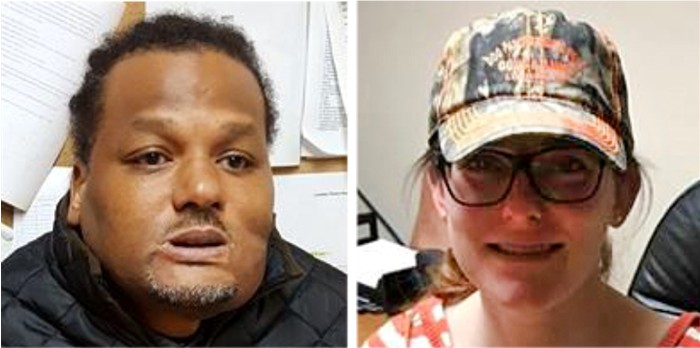 LONDON KY—On Monday, Dec. 19th London Police conducted a traffic stop on Old Whitley Road and through investigation, narcotics were discovered, and two were arrested.
Det. Sgt. Joe Smith conducted a traffic stop when Jermaine Matthews, 42, of Detroit, Mich. failed to use a turn signal while making a turn onto KY-1006 from KY-192. Matthews did not immediately stop his vehicle and began to drive very slowly while moving around inside the vehicle. He then stopped behind Forcht Bank. Sgt. Danny Robinson arrived on scene and approached the vehicle to speak with the passenger, Brooke L. Bingham, 33, of Gray, Ky.
While speaking with Bingham, officers could smell an odor of marijuana coming from inside. Through investigation, Matthews' operator's license was invalid. He gave consent to search the vehicle and a magnetic box was found behind the front passenger wheel. Inside the box five blue pills believed to be Alprazolam were discovered. Bingham gave consent to have her purse searched and found within her purse was a pill bottle with seven white round pills and nine Alprazolam pills. Also found were wrapped pieces of paper with a powder substance inside, which tested positive for heroin.
Matthews was arrested and charged with third-degree possession of a controlled substance, no operator's license, and failure to use a turn signal. Bingham was arrested and charged with first-degree trafficking in a controlled substance, third-degree possession of a controlled substance and having a prescription that was not in its proper container.
Both were lodged in the Laurel County Detention Center.