Clay County, Ky. - Sheriff Patrick Robinson is reporting that: On June 2, 2019 at approximately 10:00 PM Clay County Sheriff Deputy Brandon Edwards arrested Lige Nolan, 31 of Lost Fork Road.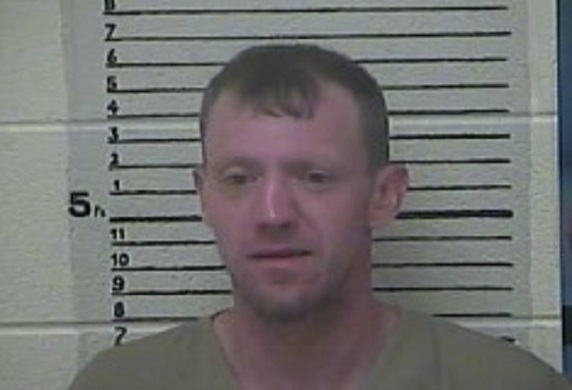 The arrest occurred on Fishtrap Road when Deputies and other agencies was on scene of a female that had been shot on South Highway 421.
Callers advised the above mentioned subject was operating a vehicle that was believed to be tied into the shooting.
Contact was made on a property that didn't belong to the subject and through investigation the subject was determined to be under the influence of alcohol.
Lige Nolan charged with:
Alcohol Intoxication in Public Place
The photo attached is courtesy of the Clay County Detention Center.
Assisting at the scene was Clay County Sheriff Office, Manchester City Police and Kentucky State Police.