Laurel County, KY - Sheriff John Root is reporting that: Laurel Sheriff's Deputy Josh Morgan and Deputy Josh Scott arrested two individuals early Wednesday morning June 5, 2019 at approximately 2:02 AM.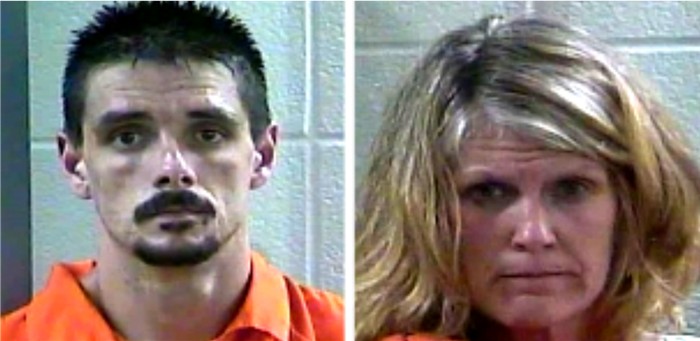 The arrests occurred off Slate Lick Church Road, approximately 5 miles north of London while deputies were attempting to locate a male subject on an outstanding warrant when they located the subject they were looking for. In addition, deputies located a second subject hiding on the roof of the residence and upon conducting an investigation determined that she was under the influence.
The two arrested individuals were identified as:
Anthony D. Allen age 31 of Slate Lick Church Rd., London charged on a Laurel District Court bench warrant of arrest charging failure to appear in court on charges of leaving the scene of an accident; driving without a license/negligence in accident; operating on suspended or revoked operator's license; criminal mischief – second-degree; and numerous other violations.
Angela Keown age 49 of Louisville, KY charged with public intoxication – controlled substances.
These two individuals were lodged in the Laurel County Detention Center.
Photos of accused attached is courtesy of the Laurel County Detention Center.