Clay County, KY - Sheriff Patrick Robinson is reporting that on June 7, 2019 at approximately 7:30 PM Clay County Sheriff Deputy Tommy Houston arrested Timothy Stewart, 43 of Belles Fork Road.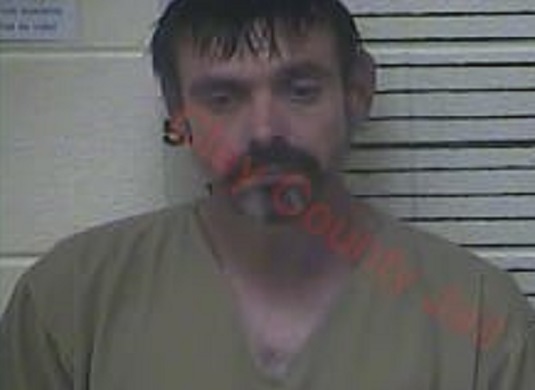 The arrest occurred when Deputy Houston was dispatched to a complaint of a male subject being belligerent toward Lockards Creek Fire Department while they was on scene of a structure fire at the above mentioned subjects residence.
Upon arrival and contact Deputy Houston determined the subject was extremely intoxicated, through investigation and witness statements on scene it was determined the subject had became severely intoxicated and set fire to the residence.
Timothy Stewart, 43 was charged with:
• Public Intoxication of Controlled Substance (Excludes Alcohol)
• Disorderly Conduct 2nd Degree
• Arson 3rd Degree
• Wanton Endangerment 2nd Degree
The photo attached is courtesy of the Clay County Detention Center.