Laurel County, KY - Sheriff John Root is reporting that: Laurel Sheriff's Deputy Jamie Etherton arrested Lee Ann Hammack age 34 of Louisville, KY on Saturday afternoon June 8, 2019 at approximately 12:27 PM.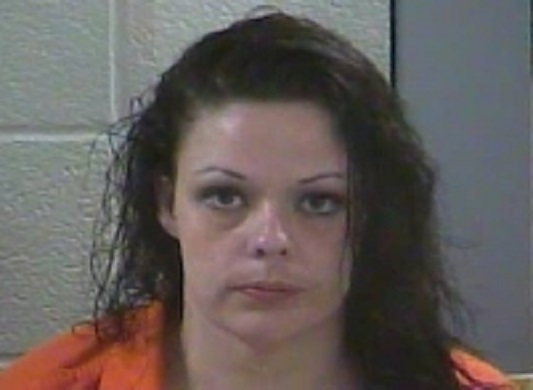 The arrest occurred off Beaver Lane, approximately ½ mile east of London after Deputy Etherton was dispatched to a suspicious female subject sleeping in a yard.
Upon arrival at the scene this subject was located and appeared to be under the influence – had blood shot eyes, slurred speech, did not know where she was, and was determined to be under the influence. Also initially, this individual gave a false name to Deputy Etherton.
In addition, this subject was wanted on a parole violation warrant.
This individual was charged with:
Public intoxication – controlled substances
Giving officer false identifying information
Also, the subject was charged on a Kentucky parole board mandatory reentry supervision violation warrant charging absconding parole supervision regarding a conviction in Laurel Circuit Court for theft by unlawful taking $500 or more but under $10,000
Theft by unlawful taking more than $10,000.
This individual was lodged in the Laurel County Detention Center.
Photo of accused attached is courtesy of the Laurel County Detention Center.