Clay County, KY - Sheriff Patrick Robinson is reporting that on June 10, 2019 at approximately 11:00 PM Clay County Sheriff Deputy Brandon Edwards arrested Aleshia Jarvis, 27 of Curry Branch Road.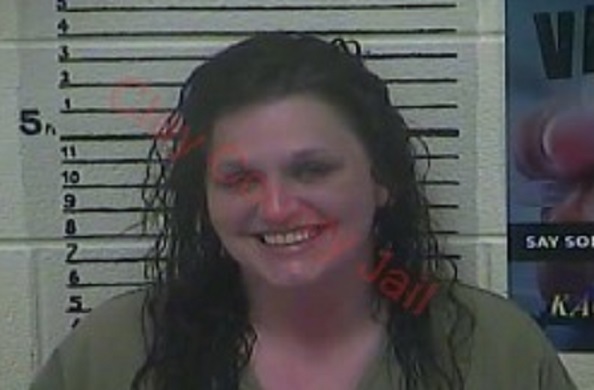 The arrest occurred when Deputy Edwards received numerous complaints on the above mentioned subject, once contact was made with the female walking alongside South Highway 421 it was determined she was under the influence of intoxicants along with being disorderly.
While being placed under arrest the subject pulled away from Deputy Edwards and began to resist arrest. The subject was placed under arrest without further incident.
Aleshia Jarvis was charged with:
• Menacing
• Resisting Arrest
• Disorderly Conduct, 2nd Degree
• Public Intoxication of Controlled Substance (Excludes Alcohol)
The photo attached is courtesy of the Clay County Detention Center.
Assisting at the scene Kentucky State Police Trooper Logan Wolfe and Kentucky State Police Trooper Jarrod Smith.