LONDON, KY - Laurel County Sheriff John Root is reporting that: Laurel Sheriff's Detective Kyle Gray along with Detective Daniel Grigsby, and Detective Sgt. Chris Edwards arrested Kimberly Ann Hubbard age 32 of London on Monday morning June 10, 2019 at approximately 8:45 AM.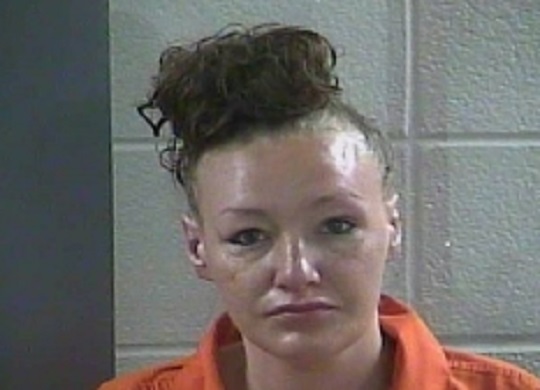 The arrest occurred at the Laurel County Sheriff's office in London after this subject came to the Laurel County Sheriff's office and began yelling and screaming and creating a disturbance there.
An investigation was conducted on this individual who was determined to be under the influence. In addition, the subject was found in possession of a syringe and a baggie containing a crystal substance believed to be Methamphetamine.
While being booked into the Laurel County detention center, deputy jailers found this individual with Suboxone on her person.
Kimberly Ann Hubbard was charged by Laurel County detectives with:
Public intoxication – controlled substances
Possession of drug paraphernalia
Possession of a controlled substance – first-degree – first offense – methamphetamine
Disorderly conduct – second-degreeP
Promoting contraband – first-degree
This individual was lodged in the Laurel County Detention Center.
Photo of accused attached is courtesy of the Laurel County Detention Center.