Clay County, KY - Sheriff Patrick Robinson is reporting that on June 11, 2019 at approximately 8:00 PM Clay County Sheriff Deputy Jeremy Gabbard and Deputy Cody Blackwell arrested Chad Curry, 32 of Manchester.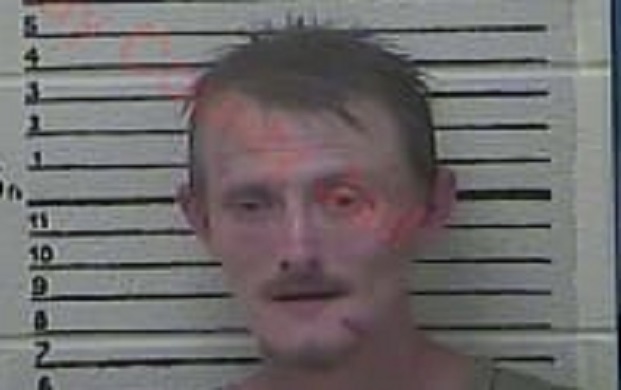 The arrest occurred when deputies was on Highway 687 attempting to locate the subject on a Parole Violation Warrant, deputies made contact with the subject alongside Highway 687 along with a small juvenile.
Once the above mentioned subject spotted deputies he fled on foot leaving the small juvenile alongside the highway.
Deputies took the juvenile back to it's residence and through search of the area the subject was located attempting to hide in high grass.
Deputies gave lawful commands at which time the subject became combative and attempted to cause physical harm to deputies on scene.
Deputy Gabbard deployed his taser at which time the subject was placed under arrest.
Chad Curry was charged with:
• Serving Bench Warrant for Court
• Endangering the Welfare of a minor
• Resisting Arrest
• Fleeing or Evading Police 2nd Degree (on foot)
• Menacing
The photo attached is courtesy of the Clay County Detention Center.