LONDON, KY - Laurel County Sheriff John Root is reporting that: Laurel Sheriff's Detective Kyle Gray arrested Brenda L. Burns age 52 of London on Monday afternoon June 10, 2019 at approximately 12:14 PM.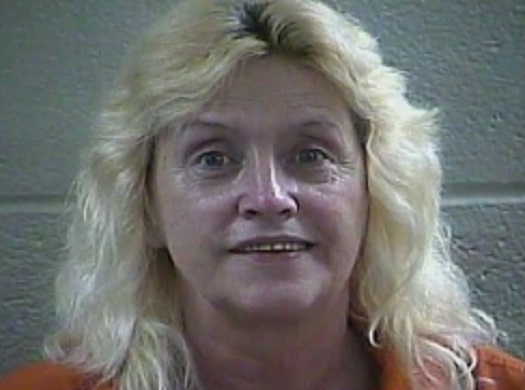 The arrest occurred at the Laurel County Sheriff's office in London after this subject came to the Sheriff's office to turn herself in regarding an investigation conducted on June 6, 2019 at 7:30 PM at Pitstop parking lot 1 mile west of London where allegedly two tires were slashed on a vehicle there.
A criminal mischief case was reported at that time and investigated by Deputy Rick Cloyd.
Video surveillance photos were posted on the Sheriff's Office Facebook page of the female suspect and vehicle allegedly involved. In addition, area newspapers and TV stations also ran the surveillance photos.
The Sheriff's office had received numerous tips from area citizens with information being messaged to the Laurel County Sheriff's Office Facebook page and phoned into the Sheriff's office.
As a result, this subject stated that she was the suspect that the Sheriff's department has been looking for and she turned herself in.
Brenda L. Burns was charged with:
Criminal mischief – third-degree and was lodged in the Laurel County Detention Center.
Photo of accused attached is courtesy of the Laurel County detention center.
Sheriff Root would like to thank area citizens for their tips sent to the Sheriff's Office Facebook page and phoned into the office that assisted in identifying the suspect in this case.