Clay County, KY - Sheriff Patrick Robinson is reporting that on June 12, 2019 at approximately 5:00 AM Clay County Sheriff Deputy Tommy Houston arrested Dillis Blevins, 41 of Big Creek.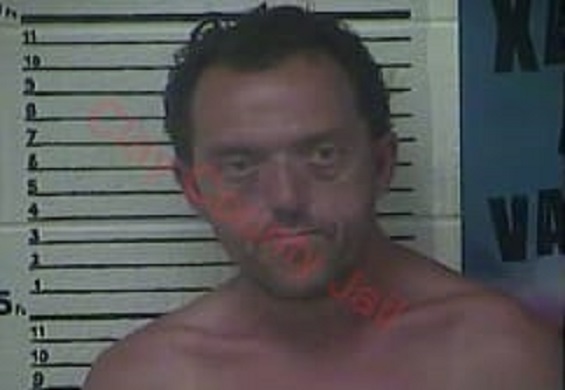 The arrest occurred when Deputy Houston was dispatched to a complaint of the subject in the middle of South Highway 421 attempting to flag down traffic.
Deputy Houston made contact with the subject, the subject became aggressive toward Deputy Houston and attempted to flee on foot. Taser was deployed which was ineffective once it struck the subject, he continued to run.
The subject was located on someone's porch and placed under arrest without further incident.
Dillis Blevins was charged with:
• Public Intoxication of Controlled Substance (Excludes Alcohol)
• Fleeing or Evading Police 2nd Degree (on foot)
• Wanton Endangerment 1st Degree
• Disorderly Conduct 1st Degree
• Menacing
The photo attached is courtesy of the Clay County Detention Center.
Assisting at the scene was Manchester City Police Officer Chris Curry.