Clay County, Ky. - Sheriff Patrick Robinson is reporting that on June 28, 2019 at approximately 10:00 PM Clay County Sheriff Deputy Brandon Edwards arrested David Abner, 55 of River Street.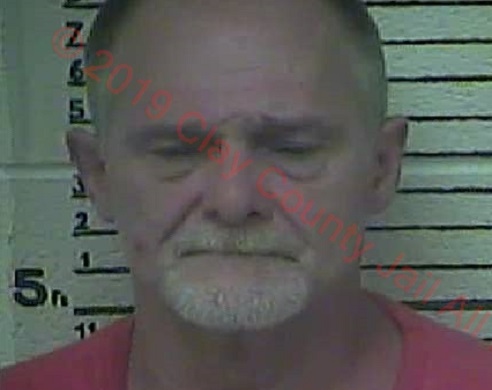 The arrest occurred on South Highway 11 when Deputy Edwards received an anonymous complaint that the above mentioned subject was at a residence that had a felony warrant on him.
Upon arrival and contact was made it was confirmed through Clay County Dispatch that the subject had an active felony arrest warrant.
David Glenn Abner was charged with:
Serving Warrant of Arrest
The photo attached is courtesy of the Clay County Detention Center.