Clay County, KY - Sheriff Patrick Robinson is reporting that on July 1, 2019 at approximately 6:30 AM Clay County Sheriff Deputy Brandon Edwards along with Clay County Chief Deputy Clifton Jones arrested Brandon Bray, 27 of Gum Branch Road.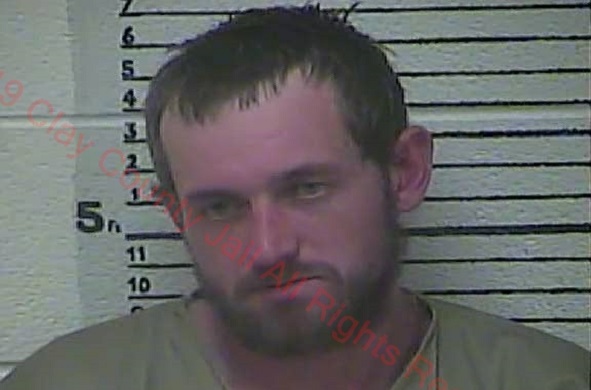 The arrest occurred when Deputies received a complaint of a domestic disturbance at a residence on Gum Branch Road, upon arrival contact was made with a female subject that stated her and the above mentioned subject had been arguing prior to the arrival of deputies.
Deputy Edwards noticed marking on the female subject to be consistent with a physical altercation. The above mentioned subject admitted to grabbing the female party.
Brandon Bray was charged with:
Public Intoxication of Controlled Substance (Excludes Alcohol)
Assault 4th Degree (Domestic Violence) Minor Injury
The photo attached is courtesy of the Clay County Detention Center.