Clay County, KY (July 8, 2019) - The Manchester Police Department is reporting that Officer A. Dodson received a complaint through Clay County Dispatch involving a male subject who attempted to burglarize a barn on Sammy Gregory's property.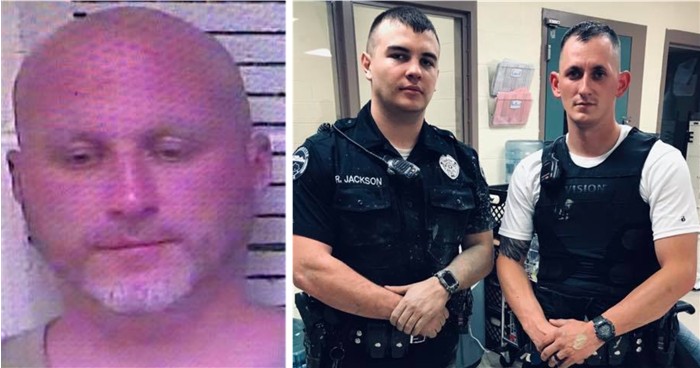 A male subject was confronted by the property owner and then began to flee on an ATV traveling away from the barn onto Hwy. 80.
Officer A. Dodson intercepted the ATV around Sibert's Grocery. Emergency equipment was activated at that time in attempt to stop the subject.
The subject failed to stop at that time fleeing onto Paw Paw Road at high rates of speed and driving in a reckless manner.
Approximately 1 mile up Paw Paw Road the ATV driver ran a passenger car into the ditch line before entering onto Ephram Creek Road.
Officer A. Dodson observed the ATV driver then leave the roadway and enter onto a side logging trail just off of the road way approximately 500 feet up Ephram Creek Road on the right.
Officers Ryan Jackson, Jeremy Garrison and Antonio Dodson then gave chase on foot up the logging trail approximately 1 1/2 miles where they located the ATV stranded just inside a large mud hole.
Officers then searched along the hillside where they located the suspect.
Loud verbal commands were given in attempt to subdue the subject.
Officers used the amount of force necessary to effectively arrest the subject without further incident.
The suspect stated that he had wrecked the ATV when entering a large mud hole while trying to flee.
The subject refused any medical attention.
Pictured is the accused & MPD Officers Ryan Jackson and Antonio Dodson.
Assisting on scene was Clay County Sheriff Deputies Brandon Edwards and Tommy Houston.