Laurel County, Ky. - Sheriff John Root is reporting that: Laurel Sheriff's Deputy Jamie Etherton along with Deputy Brad mink assisted by London City Police arrested Nicole L. Hill age 32 of London on Monday afternoon July 8, 2019 at approximately 1:32 PM.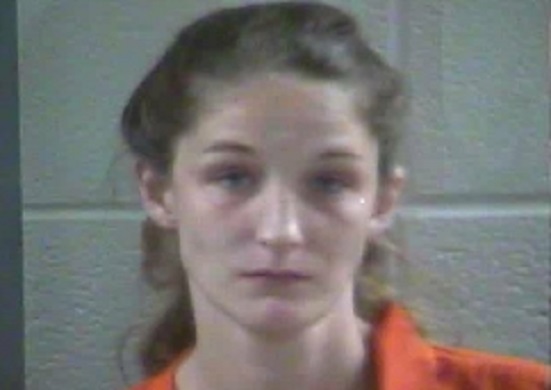 The arrest occurred off Jackson Road approximately 5 miles north of London after deputies were dispatched to a burglary in progress complaint at a residence there.
Upon arrival at the residence, deputies noted an open door and entered the residence attempting to locate any suspects. It was learned through investigation that a female subject had been there earlier and allegedly entered the residence, and then left the property walking toward KY 490.
Deputy Mink located the female suspect walking ,who was positively identified. In addition, this subject was determined to be under the influence.
Nicole Hill was charged with:
burglary – second-degree; public intoxication – controlled substances; disorderly conduct – second-degree.
This individual was lodged in the Laurel County Corrections Center.
Photo of accused attached is courtesy of the Laurel County Corrections Center.