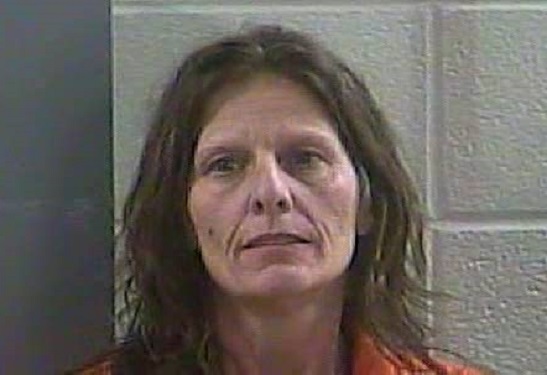 Laurel County, Ky. (November 6, 2019) - Sheriff John Root is reporting that: Deputy Joey Robinson and Deputy Taylor McDaniel arrested Robin Brock age 47 of London on 11/05/2019 at approximately 8:15 AM.
The arrest occurred off Robinson Creek Rd approximately 6 miles south of London when Deputies were dispatched to a complaint of a female standing in a creek next to the road.
When Deputies arrived, they observed Brock standing in the middle of the roadway screaming and yelling.
Through an investigation Deputies determined that Brock was manifestly under the influence of drugs.
Brock was charged with:
Public Intoxication
Disorderly Conduct 2nd degree
this individual was lodged in the Laurel County Corrections Center.
*Photo courtesy of Laurel County Corrections Center.