CORBIN, KY (November 27, 2019) – The Knox County Sheriff's Department is reporting that: On Saturday November 23, 2019 at approximately 4:00 PM, Knox County deputies received a call from a residence on Jans Lane in Barbourville in reference to a missing 14 year old juvenile identified as Jacob Boyd.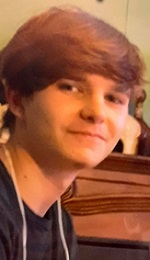 The caller, identified as Glenda Hubbard, stated that Jacob left to play basketball and never returned to the residence.
Through the course of the investigation Jacob Boyd was found at the residence of 57 year old Darlene Elliott in Corbin, Ky. hiding in a downstairs closet in the basement.
Ms. Elliott is the grandmother of Jacob Boyd's girlfriend.
Jacob told the deputies that Ms. Elliott came, got him, and brought him to the Skinner Lane residence where he was found.
Darlene Elliott was arrested by Knox County Deputy Elijah Broughton & Sheriff Mike Smith and charged with:
She is lodged in the Knox County Detention Center.
Photo of the accused courtesy of the Knox County Detention Center.