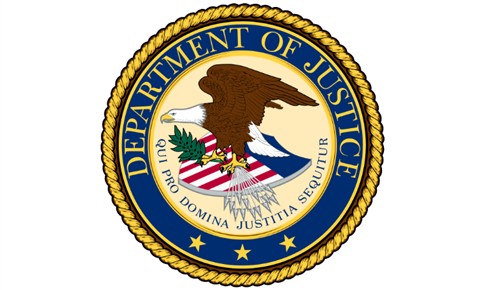 FRANKFORT, Ky.— Lamar Anthony Martin, 36, of Richmond, Kentucky, was sentenced to 156 months in federal prison on Friday, November 22, 2019 by United States Federal Judge Gregory F. VanTatenhove, for his convictions on trafficking in cocaine and being a convicted felon in possession of firearms.
According to Martin's plea agreement, he admitted to trafficking cocaine on four separate occasions, from January to April 2018. Martin also admitted to illegally owning firearms, which he stored at both his and his mother's residence.
Martin pleaded guilty in June 2019. Martin was previously convicted of Trafficking a Controlled Substance First Degree, by the Madison Circuit Court, in February 2003.
Under federal law, Evans must serve 85 percent of his prison sentence and will be under the supervision of the U.S. Probation Office for six years.
Robert M. Duncan, Jr., United States Attorney for the Eastern District of Kentucky, and Tommy Estevan, Acting Special Agent in Charge of the ATF Louisville Field Division, jointly made the announcement.
The investigation was conducted by ATF. The United States was represented by Assistant United States Attorney Cynthia T. Rieker.
This case is part of Project Safe Neighborhoods (PSN), a program bringing together all levels of law enforcement and the communities they serve to reduce violent crime and make our neighborhoods safer for everyone. The PSN program was reinvigorated as part of the Department's renewed focus on targeting violent criminals, directing all U.S. Attorney's Offices to work in partnership with federal, state, local, and tribal law enforcement and the local community to develop effective, locally-based strategies to reduce violent crime.