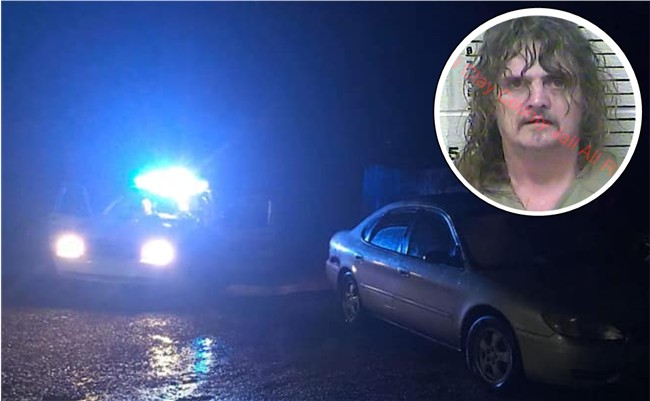 Clay County, Ky. (December 1, 2019) - Sheriff Patrick Robinson is reporting that on November 30, 2019 at approximately 11:00 PM Clay County Sheriff Deputy Wes Brumley along with CSO Derick Carr arrested John Wayne Smith, 52 of Saplin Fork Road.
The arrest occurred when Deputy Brumley received a complaint of a male subject passed out inside a vehicle on Saplin Fork Road.
Upon making contact with the subject, the above began to refuse verbal commands.
The subject became combative towards deputies on scene, after a brief struggle the subject was placed under arrest without further incident.
Upon search Deputies located a baggie of assorted narcotics, counterfeit U.S. Currency and stolen watches.
John Wayne Smith was charged with:
• Public Intoxication of Controlled Substance (Excludes Alcohol)
• Resisting Arrest
• Menacing
• Possession of a Controlled Substance
• Possession of a Forged Instrument
• Theft by Unlawful Taking
The photos attached is courtesy of the Clay County Detention Center and Deputy Brumley.