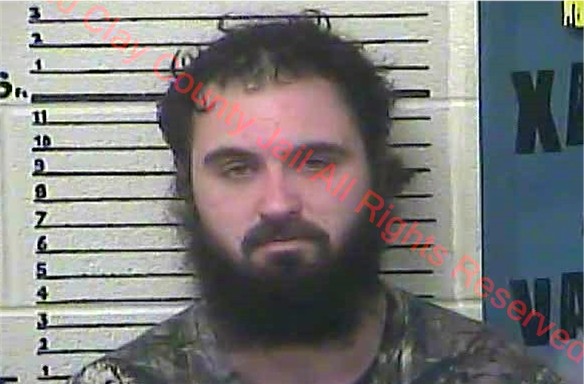 MANCHESTER, KY (January 16, 2020) - Clay County Sheriff Patrick Robinson is reporting that: On Wednesday, January 15, 2020 at approximately 10:00 PM Clay County Sheriff Deputy Wes Brumley arrested William Hensley, 30 of Eagle Branch Road.
The arrest occurred when Deputy Brumley received a complaint of a male subject walking in and out of traffic while brandishing a firearm on Highway 80.
Upon arrival, Deputy Brumley made contact with the subject who was determined to manifestly under the influence of intoxicants.
During the search, Deputy Brumley located a syringe on the subjects person. It was also confirmed through Clay County Dispatch that the subject had an active Indictment Warrant for flagrant non-support.
William Hensley was charged with:
• Public Intoxication of Controlled Substance (Excludes Alcohol)
• Drug Paraphernalia Buy/Possess
• Serving Clay County Indictment Warrant
The photo attached is courtesy of the Clay County Detention Center.