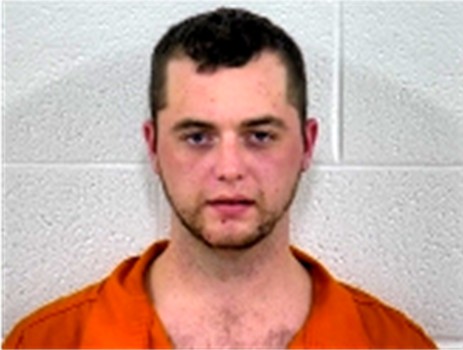 LONDON, KY (January 19, 2020) - Laurel County Sheriff John Root is reporting that: Laurel Sheriff's Deputy James Fox along with Deputy Joey Robinson with assistance from London city police arrested Robert Tyler Smith age 27 of Blackwater Church Rd., London early Saturday morning January 18, 2020 at approximately 12:10 AM.
The arrest occurred on McWhorter Road, approximately 1/2 mile east of London after Deputy Fox conducted a traffic stop on a black colored Toyota Camry that he had observed having one brake light, one tail light and abruptly making a right turn at a red light without giving a turn signal.
In addition, the front windshield had a hole in it and deputies noted the driver had no seatbelt on.
During the traffic stop it was learned that the vehicle was reported stolen out of Corbin and a firearm found in the front passenger seat was a stolen firearm.
In addition, the driver was wanted on a warrant of arrest.
Robert Tyler Smith was charged with:
Receiving stolen property under $10,000
Receiving stolen property – firearm
A Whitley District Court warrant of arrest charging: Theft by unlawful taking – auto – $500 or more but under $10,000
This individual was lodged in the Laurel County Correctional Center.
Photo of accused attached is courtesy of the Laurel County Correctional Center.